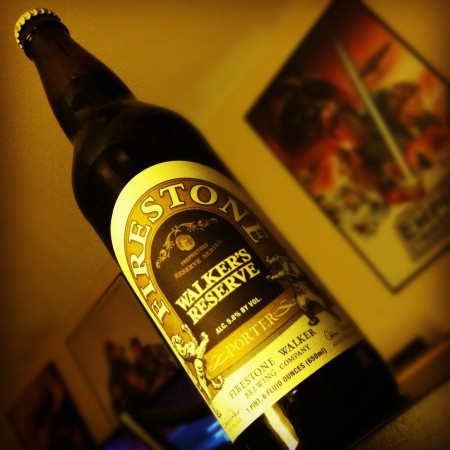 Hey you!
What're you doin' here? You're lookin' for beer reviews? Well, why don't you hit up one of those aggregators that treat brewing as a time-honored art and present user comments with averaged scores? Oh, you're not really interested in muddling up beer-drinking by quantifying it? I can appreciate that. Huh? You say that you'd put more stock in the opinions of a stark-raving lunatic? More than a well-informed opinion, you're seeking a heartfelt knee-jerk response?
If that's the case, I'd say you're in the right place.
My name is Rendar Frankenstein. I am quasi-fictional, enthusiastic, and ready to drink beer. Fasten your seatbelt, return your tray table to the upright position, and prepare for the hyperspatial-jump.
Today, I'm going to detail my experience with Walker's Reserve.